Freddye and Steve Silverman Give Back with Estate Gift in Their Will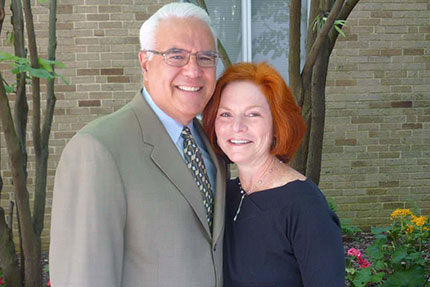 "We both feel we owe much of our lives to Adelphi. That's where we met and got started, so it is a soft spot for both of us."
Steven Silverman '69 was a commuter student from Merrick, New York, who found his niche at Adelphi through basketball and his fraternity, Pi Lambda Phi. Freddye Kaufman Silverman '71 came to Garden City from Baltimore, Maryland, thanks to a generous Spanish scholarship, and embraced the constant activity surrounding AEPhi sorority life. They came together at a jukebox in a local pub and began a relationship that has been going strong for 53 years.
After graduating and marrying, Freddye and Steve both pursued successful careers: hers first in education and then human resources information systems, his as a lawyer. Today their family includes their two children and four grandchildren. The Silvermans' love and gratitude for their alma mater were evident as they talked about where their story began—at Adelphi.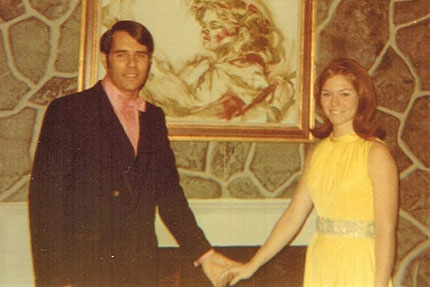 From Professor Neil Miller, who encouraged Freddye to explore the Portuguese language and travel internationally, to Professor Kay Kimmel, who supervised Steve's independent study paper on segregation in the U.S., faculty were central to the personalized education they both received. That one-to-one engagement extended beyond the curriculum to the national and global challenges of the times.
Reminiscing on the turbulent years of the Vietnam War, Steve shared that "Adelphi was like being wrapped in a warm blanket. No matter what was going on, you always had somebody who was going to watch your back. The four best years of my life were at Adelphi."
Steve and Freddye generously included Adelphi in their wills because "we believe in giving back. Looking back and seeing how fortunate we were to attend Adelphi, we want to try to make that happen for someone else."
© Pentera, Inc. Planned giving content. All rights reserved.
Disclaimer
Amy Harrison
Executive Director of Gift Planning